Board of Directors
Ramp Less Traveled Board of Directors
---
Jay Ruckelshaus – President and CEO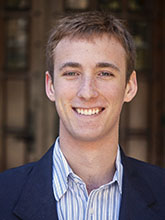 Jay Ruckelshaus is a graduate student and Rhodes Scholar at the University of Oxford. He is an alumnus of Duke University, where he studied philosophy and political science as an Angier B. Duke Scholar. Jay founded Ramp Less Traveled in May 2012, and is an experienced advocate for those with disabilities. He has experience in public speaking, writing, and political science research. Jay looks forward to a career in public service at the intersection of academia and policy.
---
Leigh Davis Fickling, J.D., M.Ed., M.S.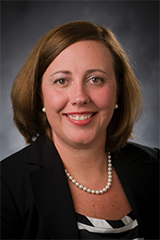 Leigh Fickling is the Director of the Disability Management System at Duke University. She completed her B.A. at Presbyterian College, an M.Ed. in Higher Education Administration from the UNC Greensboro, an M.S. in Strategic Leadership from Mountain State University and a Juris Doctorate from the Charleston School of Law. With over 18 years of experience in Higher Education Administration, Leigh has served in a variety of executive leadership roles including Dean of Students and Dean of Campus Life. Leigh's area of expertise is disability law and the implementation of reasonable accommodations in the classroom and workplace. Leigh lives with her husband Jimmy and twins Ava and Davis in Durham, North Carolina.
---
Needham R. Hurst
Needham Hurst is the President of N.K. Hurst Inc., a food packaging and distribution company headquartered in downtown Indianapolis. A lifelong resident of the city, he obtained his B.S. from Indiana University in 1980. Needham is extremely active in the philanthropy community, serving as the current president of the United States Team Handball Foundation (a constituent of the US Olympic Committee) and as a board member of St. Vincent Hospital in Indianapolis. He and his wife Lisa have four children and two grandchildren.
---
Donald Peck Leslie, M.D.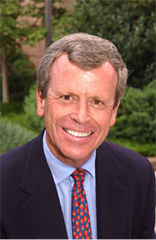 Dr. Leslie is an internationally renowned physician who specializes in physical medicine and rehabilitation. He is currently the medical director of the Shepherd Center and a clinical professor at the Emory University School of Medicine, though he serves on the boards of numerous medical and philanthropic organizations the world over. A graduate of Vanderbilt University and the University of Tennessee Medical School, Dr. Leslie is a Fellow and Diplomat of the American Academy of Physical Medicine and Rehabilitation, a member of the American Medical Association, American Spinal Injury Association, Georgia Board of Peer Review, along with many other appointments. Also an accomplished researcher, he has presented work in the fields of brain and spinal cord injury at regional, national, and international conferences.
---
Cheryl Linden, O.T., M.S., M.S.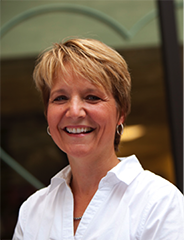 Cheryl Linden is a counselor to newly injured adolescents at the Shepherd Center Hospital in Atlanta, Georgia, where she has worked in various positions for the past 26 years. She completed her B.S. in social work at Manchester College, and also holds Masters degrees in occupational therapy and psychology. She worked for years as an occupational therapist at Shepherd with patients in all stages of the rehabilitation process and also with individuals with acquired brain injuries. She has been an adjunct professor of psychology at Argosy University and also owns a private counseling practice. She enjoys spending time with family, friends, golfing, performing standup and improv comedy, and taking care of her three cats.
---
Mary Ruckelshaus
Mary Ruckelshaus has been an active volunteer in the Indianapolis community for the past 35 years, contributing her time to diverse organizations spanning from the healthcare sector to education and children. After completing a B.A. in communications from Indiana University, she began her career in the Human Resources field as a specialist in college recruiting before obtaining a residential real estate license and selling homes. She currently sits on the Consumer Advisory Board of Shepherd Center Hospital in Atlanta, Georgia, and serves as a mentor for Ramp Less Traveled. She and John are the parents of Drew, Maggie, and Jay.
---
John Ruckelshaus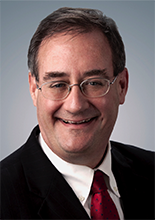 John Ruckelshaus completed his B.A. in political science and history from Indiana University. Before his lobbying career, John worked for many years as a small businessman in the lumber industry. He also has an extensive record as a public servant, having served as Deputy Director of the Department of Workforce Development, a legislator in the Indiana House of Representatives, along with numerous board and commission appointments – though, when asked, he might list being named IU Homecoming King as his proudest accomplishment.
---
Patty Torr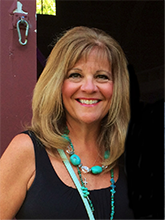 Patty Torr is a licensed Residential Real Estate Agent who has sold homes in Indianapolis for the past 17 years. She grew up in Elkhart, Indiana, and completed a B.A. in Forensic Studies at Indiana University and worked as a paralegal before turning to real estate. She is a panel chair for the Metropolitan Indianapolis Board of Realtors and a board member for the Geist Half Marathon. Patty has volunteered for numerous and diverse charity organizations ranging from children to neighborhoods. She and her husband John live in Indianapolis and are the parents of Andrew and Theresa.